WE MAKE THE BEST BURGER
IN THE TOWN
At 90 on the green we praise ourselves on providing the best quality ingredients for our customers. Its not only the quality of our food which we are proud of, but also the warm and welcoming atmosphere that we have created to make you feel at home.
At 90 on the green we hold ourselves to the highest standards when it comes to customer satisfaction and we stay true to the motto that "The customer is always right"
Located at the heart of Palmers Green, you can either get here by get off at Southgate tube station or at Palmers Green railway station and do not forget there is also plenty of parking space near the restaurant. So, what are you waiting for? drop by and try our signature Burgers, Wraps, Burritos and other finger licking good dishes.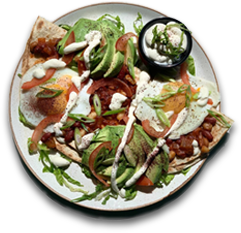 Huevos Rancheros
Toasted Tortilla, 2 Fried Eggs, Mexican Beans, Tomato, Avocado, S
find out more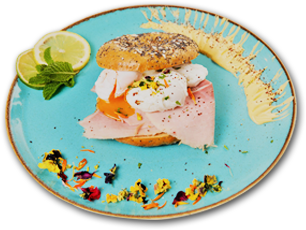 Egg Benedict
Seeded Bagel, Ham, 2 Poached eggs, Hollandaise Sauce.
find out more
Halloumi Fajita (V)
This vegetarian fajita is prepared with Warm soft tortilla, with
find out more
House Fries
The house fries are an absolute must-try, they come with juicy Pu
find out more
Tangy Cheese
Our signature Gentleman burger is made with %100 British beef pat
find out more
Florentine Bagel (V)
Seeded Bagel, Spinach, 2 Poached eggs, Hollandaise Sauce.
find out more
Broomfield Pancakes (V)
Freshly prepared and seriously yummy pancakes to st
find out more
Pulled Beef Burrito
Large tortilla Wrap, Beef with, Sour cream, Cheddar, Mexican bean
find out more